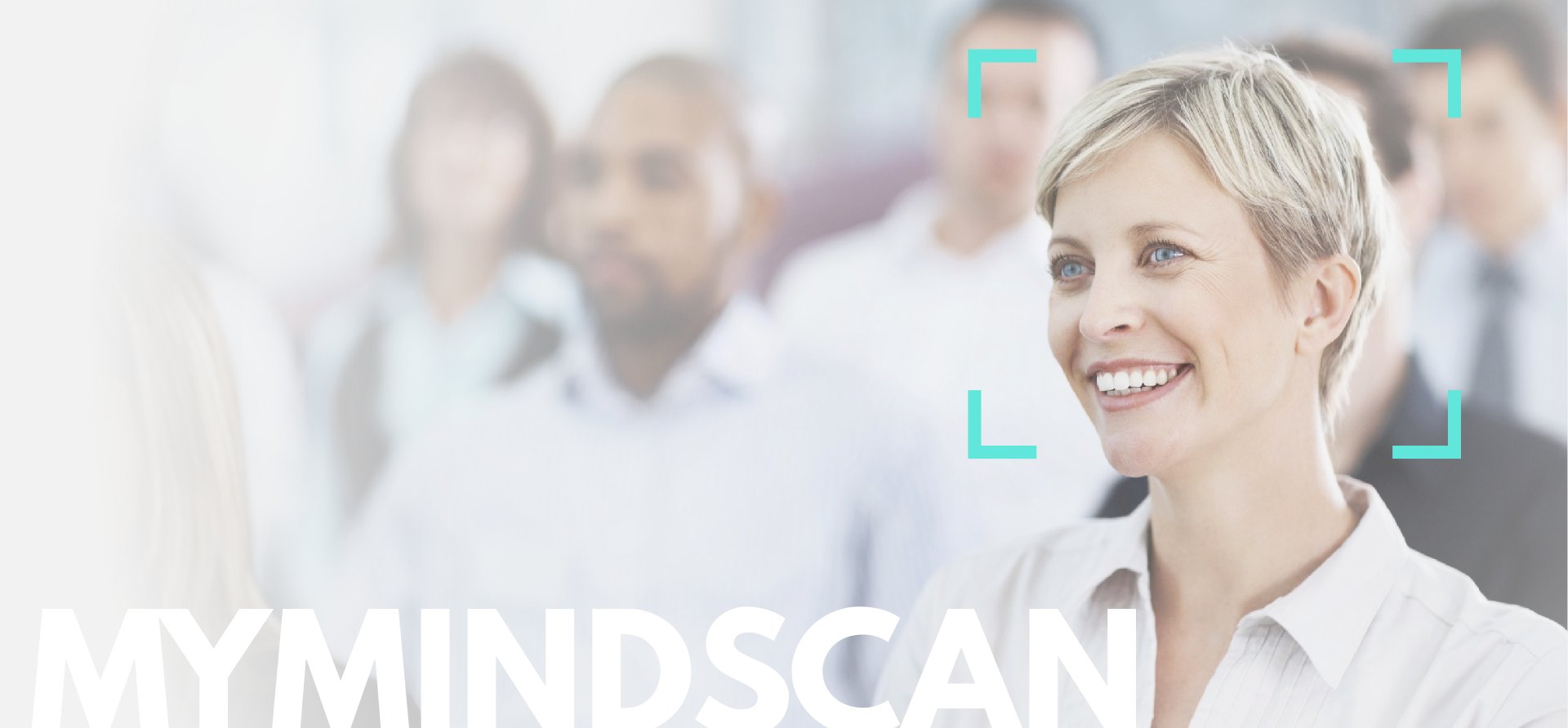 Safeguard the mental health of your employee, team and organisation
What is it?
Strengthen the mental health of your employees, team and organisation based on insights acquired in elite sports.
MyMindScan is a cloud solution that, based on subjective and objective questions and exercises, dynamically maps the 'mental health' of individual employees, teams and the organisation. Every employee receives personalised feedback on 6 factors: motivation, recovery, sensitivity to stress, perfectionism, work environment (5 As) and cognitive-visual skills.
This feedback is translated into an overall Mental Health Index (MHI) score and personalised advice on two axes: on the one hand, your profile (to what extent are you naturally stress- and burnout-resistant), and on the other hand, your resilience (to what extent do you have enough energy and mindset to achieve your goals and deal with setbacks).
Ideal performance status
Our approach for your employees is based on the Corporate Athlete model (Jim Loeher and Tony Schwertz, Harvard Business School Publishing Corporation, 2001).
Our operation and performance in modern-day society require continuous physical, emotional and mental strength, as well as sharp cognitive abilities and a well-developed multitasking ability. To get and keep one's head, body and mind in top condition, employees and managers need to learn what elite athletes have already known a long time: to ensure lasting and economic functioning and performance, you need a continuous and scientific framework that monitors, guides and steers you towards your unique ideal performance mode.
This ideal performance mode is achieved when both the physical, emotional, mental and spiritual abilities are strong. An increasing capacity on all levels allows employees to fully develop their talents and skills and to deal with serious pressure.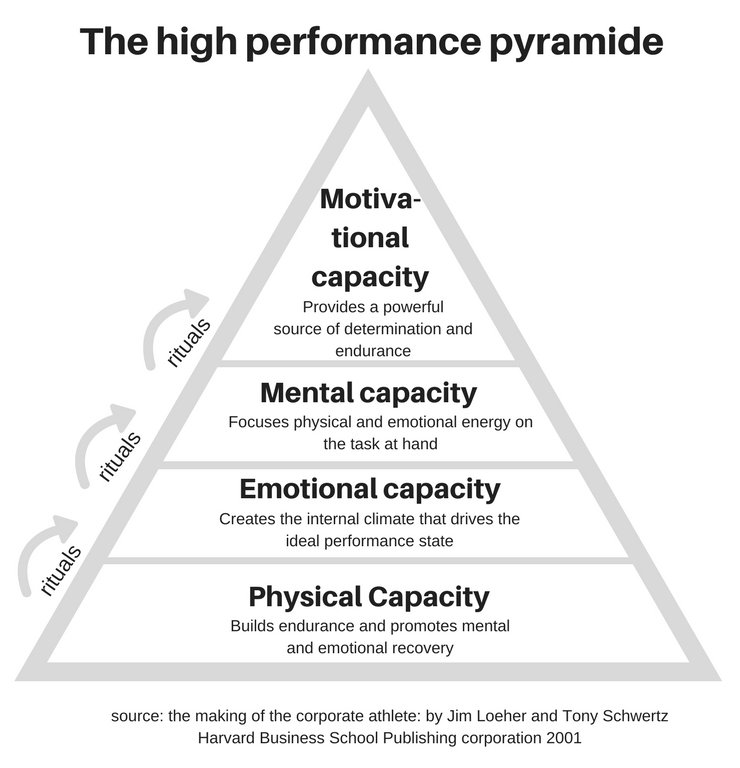 Ideal performance status
Based on the measurement, MyMindScan draws up a tailor-made action schedule.
Motivation or drive:

autonomy, meaning, expertise, goals, in line with the organisation's mission.

Mental skills:

communication skills, effectiveness, leadership, emotional intelligence

Emotional ability:

recovery, stress, motivation, perfectionism, central nervous system, motivation and work environment

Physical capacity:

healthy food, sufficient sleep and rest, heart rate, BMI index and a good basic condition
MyMindScan doesn't only offer an answer to these aspirations, but translates the specific scientific coaching of elite sports for companies and organisations that want to give optimal support to their greatest assets – their employees. A number of key elements of the proposed approach:
Preventive character: prevention of mental health risks by early detection
Objective character: objective measurements of the stressing of the central nervous system as the foundation
Pragmatic character: short investment of time for the employee, easily accessible tool!
Dynamic character: evolution visible by regular measurements
Scientific: scientifically validated factors, questionnaires and tests
Legal: meaningful compliance with legal obligations instead of 'checking the box'
For whom?
For organisations and companies and their coaches
The difference in elite sports is made by the mental strength and resilience of the athletes and the team. Elite athletes receive scientific and medical support to increase their mental strength.
MyMindScan applies these insights in business environments. The mental and cognitive-visual skills are strengthened. Mental health risks can be detected early.
We like to train one or more employees as certified MMS coach(es), so they that in turn can support employees to use and interpret MMS.
By working with MyMindWorks, MyMindScan forms the ideal gateway and key for an organisation that puts mental health high on its list of priorities!
Added value with MyMindScan
Significant and positive response to the legal obligations regarding the prevention of psychosocial risks, including stress and burnout. Investing in the long-term availability of employees so that they feel supported.
Mental Health Index
Resilience and profile
Based on six scientifically validated factors, we determine the variable resilience and the personal profile of every individual in the organisation. We find out whether there are specific risk groups in your organisation. We measure the risk phase relating to the mental health of your employees.
The result of this measurement is shown by the Mental Health Index (MHI). The MHI translates the different aspects that affect the mental health of an individual into one usable and meaningful score.
A high MHI score indicates that the individual or organisation in question scores well in the field of mental health. A low MHI score, on the other hand, indicates an increased risk of mental health problems. For example, a department with an increased risk following a reorganisation; an individual who, due to the combination of working pressure and private problems, has temporary difficulties handling the workload.
Coaching
We train you to be a certified coach
We create clear reporting that leads to advice on the level of the employee, team and/or the organisation. In addition to advice, tailor-made referrals can also be made. We work with your internal coaches and with certified coaches.
On request, we can train (an) internal employee(s) to be (a) certified coach(es) so that they can then support other employees in terms of their mental health.
Everyone active in a performance-based environment can benefit considerably from MyMindScan. Our goal is the healthy functioning and performance of your body.
Do you want more information? Contact us without obligation
Contact us